×
---
---
Fishing, The Fisherman's Journal - Kraft Hard Cover (prompts on every page, recycled paper, read and more)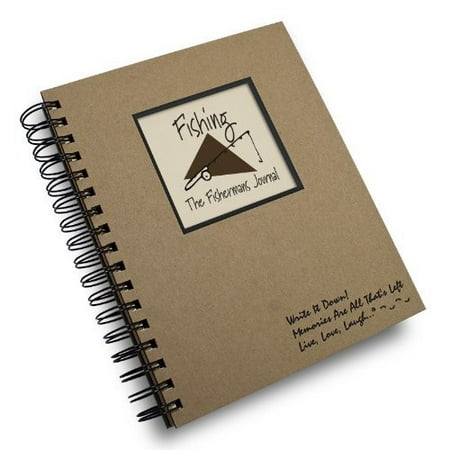 Help remember all of life's journeys with this easy to fill-in format. Each of our journals are complete with thoughtful prompts true to the Journals Unlimited style. Fishing, The Fisherman's Journal is formatted with prompts to document your wonderful (and not so wonderful) fish stories. Prompts include; What you are fishing for, Where, Date/date/Time, Area fishing report, Fishing with, bait & lures used, First fish caught by, Biggest fish caught by, Most fish caught by, Total catch of the day, Comments, Special Tackle used, Highlights of the day, Place to remember next time. The backside of every page is lined for notes and memorable events. Fabulous gift for anyone who enjoys fishing in any conditions; beginner or expert! Life is an adventure, Write it Down & treasure the memory forever!
Features :
Easy To Fill-In, Prompted Format
Printed On Recycled Paper with Soy-Based Ink
Dimensions: 7.5" x 9", Page Count: 200
Spiral Bound, Hard Cover
Perfect Gift Idea!